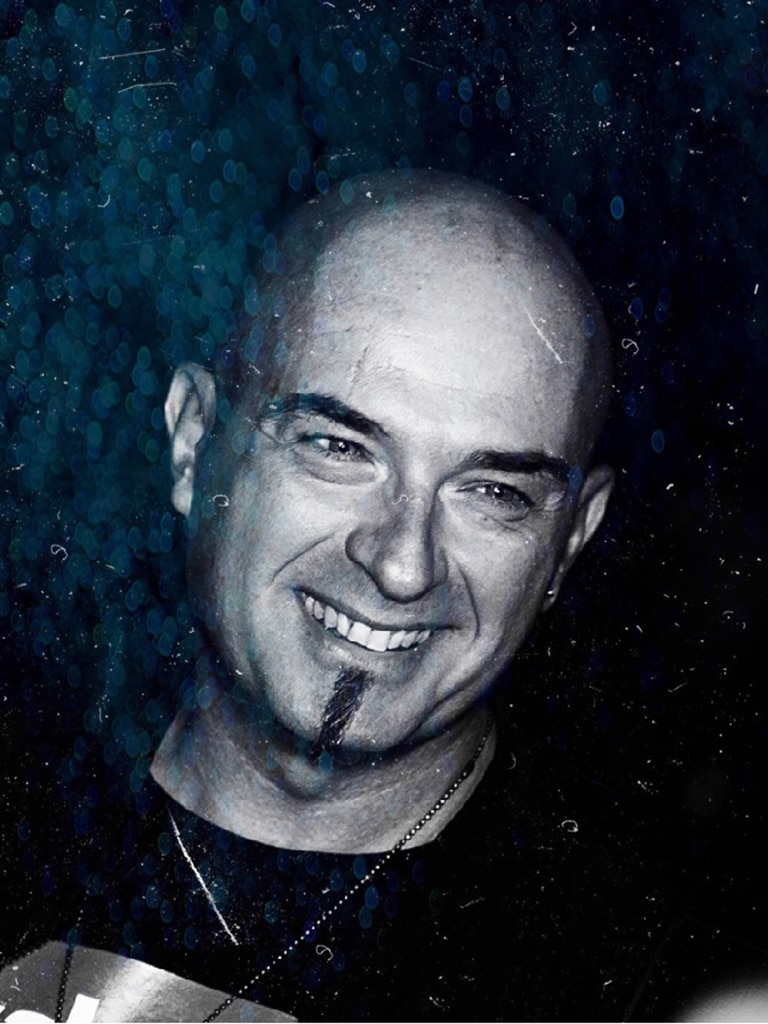 https://www.facebook.com/djpanda.dj
https://www.facebook.com/DjPANDAOFFICIALPAGE/?fref=ts
https://www.instagram.com/djpandaofficial/
https://www.youtube.com/user/DJPandaTV1
https://www.facebook.com/ricci.jr.dj?fref=ts
https://www.facebook.com/ivan.testoni?fref=ts
https://www.facebook.com/groups/546926775456858/?fref=ts
Dj Panda
DJ / Produttore
Strumento suonato: Tastiere
Genere musicale: Techno – Trance – Techtrance- Techouse – Progressive – Edm
ERMANNO MAINARDI aka DJ PANDA
Dj Panda's career started more than 25 years ago as deejay/record producer. His music embraces every generation, from 16 to 50 year old people. By now he's a real Evergreen.
During the 90s he made people dancing both all around Italy and abroad, not just as a deejay in the most known clubs of Riviera Romagnola like Cellophane, Gheodrome, Ecu, Embasy, Altromondo, Cocorico, Baia Imperiale and so on, but also as a producer, with his HIT discographies: It's a Dream, Dreaming of Fantasy and the best known worldwide, My Dimension, which gained the 63rd place in the Top 100 European of Billboard and Music & Media. My Dimension is a great collaboration born in 1996 with ITALIA NETWORK, a national radio in which MasterQuick went daily on the air.
He participated to many European events, such as Street Parade in Zurich and Love Parade in Berlin.
In early 2000s he played throughout Emiliano Romagnola hinterland in clubs like Cap Creus, FedExx (ex Teatriz), j & j, Hobby One, Ruvido and Villa delle Rose, giving constant support to a musical genre that, in those years, rotated around a progressive house line. Therefore he left for a small period the techno/trance which, however, has always accompanied him.
From 2010 to the present, Dj Panda went back on top as he did in the 90s, giving a very remarkable sign of his presence. More than ever, he participated in all parties and festivals, both in Italy and abroad, going from TUNNEL Club in Hamburg to e Street Parade in Zurich, from NUMBER ONE in Brescia to a fabulous collaboration with RADIO COMPANY in Energia '90 and 90 Festivals.
In 2013 the established couple Dj Panda & Ricci was born. They have participated both in pairs and individually to the most important events in Memorabilia on tour at Cocoricò and in some events signed by Radio Company, during which they gained great success.
Dj Panda has been constantly present in the most important Italian festivals and events such as Genesis, Holi dance festival and Memorabilia Cocoricò. In 2017 he came back to record productions with the single Look at the world and then, together with the Dogz & Pigz, with the remix of the famous My Dimension 2k19. At the end of the year he released a new version of his most known success, It's a Dream 2k19, signed by Dr. Peadcok & Dj Panda; it's a real Uptempo! He worked on many new musical productions in the Progressive Trance scene, signed by Dj Panda & AxelPolo.
Nowadays, in the world of Covid19, he presented many virtual initiatives, among which the most remarkable is "all in Raving", broadcasted by Radio Sunshine Live on all social platforms in live streaming ………