Aquagen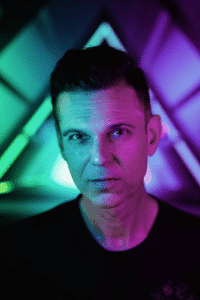 AQUAGEN – behind this name is an extraordinary success story:
With the debut single IHR SEID SO LEISE and the successor PARTYALARM, AQUAGEN brought German-language techno to the top of the charts and with the new interpretation of the pop classic HARD TO SAY I'M SORRY, they proved that CHICAGO are also suitable for clubs. With the 303-club anthem PHATT BASS, there was plenty of bass in the hit leagues worldwide and earning money since the hits EVERYBODY'S FREE in collaboration with ROZALLA, TANZ FÜR MICH with the comedian INGO APPELT, GIRL (UHH UHH YEAH YEAH) and The Pipes Are Calling is clear: AQUAGEN are by no means mayflies in dance culture! If you were to compose the who's who of the dance scene, AQUAGEN would definitely be among the top 10 most successful German dance producers. Because 8 single chart hits, 2 chart albums, countless No. 1 Placements in the dance charts, and a lot of awards from the gold record to the Echo and Viva Comet music award nomination can not be deceiving.
After two albums – ABGEHFAKTOR and WEEKENDER – and a little breather, AQUAGEN are now coming back loudly:
2008
After the huge success of "Blade (Phatt Bass)" all over the world in 2000, there is a new edition of the classic today. Together with the Swede Ali Payami, Aquagen & Warp Brothers brings the classic back to all floors of the world in a contemporary guise.
"Blade" reached number 1 in all dance charts in Germany, Austria and Switzerland. And entered the media control charts.
2009
With "Hard To Say I'm Sorry" 2K9 was the beginning of the new year. As in 2002, the 2K9 version again conquered the pool position of all dance charts. That followed
Very Best Of Album "So Far So Good". 10 years of Aquagen and all the hits on one CD.
2011
Aquagen is back !!!!
After a break from work, Aquagen returns with a hit.
It's not a cover version of the eponymous track "You're so quiet" from 1999, but a continuation of that
because now God created the woman and what happens then you will hear:
With the new single, the "You Are So Quiet Tour" will also start in September, so that nobody is quiet anymore !!!!!
2013
New album
2015/2016
Aquagen is still a popular project nationally and internationally. There are many bookings in both small clubs and large trend-setting events. Gino loves to hang up and reaches the crowd like no other DJ. A perfect interaction between DJ and fans!
2021
Aquagen returns with a remake of an Italian classic "'O sarracino" !!! is a song by well-known singer / songwriter Renato Carosone, who is also the original artist / songwriter be-hind Yolanda Be Cool's worldwide smasher, "We No Speak Americano", based on his song"Tu Vuò Fà L'Americano ". Aquagen aka Gino Montesano also provides an additional mixthat will especially please the house friends among you! Here comes for sure a potentialsummer hit ! :-